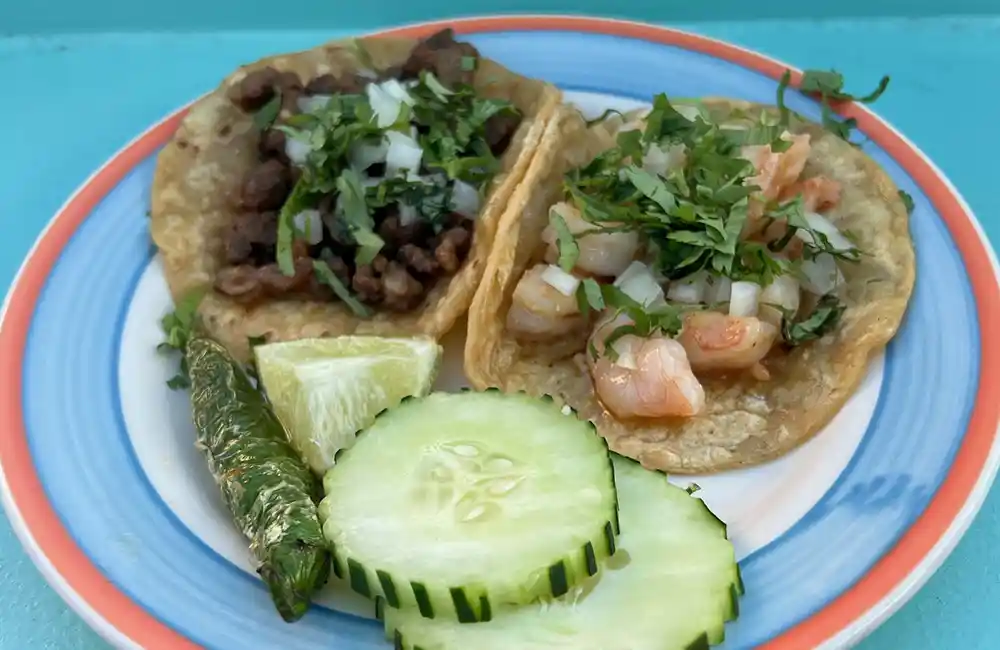 Imagine with me if you will, dining at a trendy rooftop bar with an ocean view and the sea breeze hitting your face, all while chowing down on some incredible Mexican cuisine. For the residents and visitors of Isle of Palms, there is a new place on the island serving up creative, innovative and delicious food: Cachitas Kitchen at Papi's Taqueria.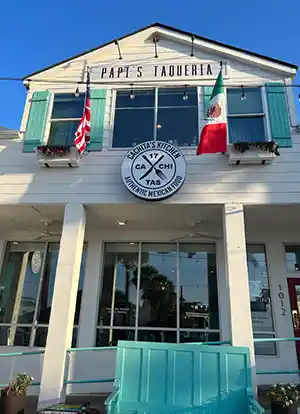 Located just steps from the beach in the middle of IOP's Front Beach on Ocean Boulevard, Cachitas Kitchen serves authentic Mexican cuisine. If you're familiar with Chuck Dawley Boulevard, then you may have seen or tasted Cachitas Kitchen tacos from their food truck, which often posts up at Signarama. Not only are they dishing out great food, but they carry some of the best selections in local and Mexican beers and wines, as well as an extensive tequila and mezcal cache.
The rooftop exudes a chill atmosphere. Patrons seat themselves and order their food at the bar. Its casual, beachy ambiance sets the mood for a fabulous, relaxed meal. Downstairs offers traditional table service for those interested.
Tuesday is Taco Night, with 25 percent off tacos and $5 house margaritas. The Mexican Sushi Burrito Roll will leave you faced with a difficult decision: do I indulge and order another one? It's a fried flour tortilla stuffed with crab, shrimp, mango, masago, asparagus, jalapeno/carrot, cream cheese and cilantro with a side of yum yum sauce. This roll is loaded with flavor and well-balanced heat.
The street tacos feature a crispy corn tortilla that can hold the weight of the taco, as compared to many other eateries which serve a corn tortilla that falls apart before you even put it in your mouth. The Beef and Shrimp Queso dip is simple, but creative. Meat and cheese and the best combination since peanut butter and jelly.
Friendly, helpful staff combined with the laidback energy make for an incredible afternoon/evening of sharing great food and drinks with friends and family. Parking is available along the street, and its proximity to the beach makes for a lovely post-meal stroll.
This delectable establishment will have you coming back, and may even become your new, go-to hangout spot for a little afternoon snack and a drink or a proper dinner. Authenticity meets passion and dedication as chefs create flavorful combinations and dishes you'll be dreaming about and drooling over until your next visit.
For more information, visit papisiop.com.