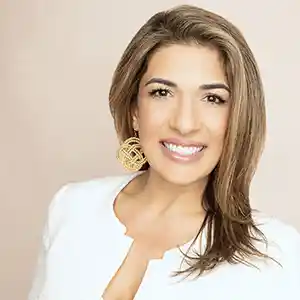 Whitley Boyd, Carolina One Real Estate
Upon meeting Whitley Boyd and seeing that she is the broker-in-charge of Carolina One Real Estate on Isle of Palms, you might wonder how she has progressed so far in only seven years in the field.
"I received my license in 2016 but have been around the industry since I was a child," said Boyd, originally from Atlanta. "Between watching my mother's career in real estate and the fact that our family moved a lot when I was growing up, I have always been fascinated with home values and architecture."
Since then, Boyd has become one of the area's go-to agents for places between central Charleston and all the islands.
"The majority of the homes I sell are near the coast or downtown," she said. "I love helping my clients achieve their goals, and since 99 percent of my business comes from referrals from either past clients or friends, I consider it a huge honor when they trust me to handle their largest asset.
---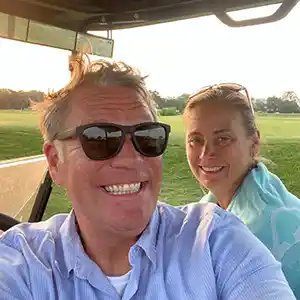 Matt Allen, IOP Golf Carts
If you were to visit IOP Golf Carts and ask for the manager, the head of operations, a sales associate or even someone to look up a day-old receipt, you'd get the same answer from owner Matt Allen: "Me."
Since launching IOP Golf Carts in 2017, Allen has been the boss, the employee and all management levels rolled into one.
"I'm a one-man show, responsible for everything," said Allen, with an ever-present smile. "But I always wanted to run my own business, and this seemed like a perfect fit for me."
When asked about his favorite part of the job and the island, Allen made no bones about it. "It's the autonomy and the golf carts – what's not to love?" he said. "It's pretty cool seeing vacationers driving my carts around with a big smile, and I have been fortunate to meet so many of them through my business. It's a really fun place to be!"
---
Kate Barron, Barron Care Management
Looking for someone to take care of a senior family member?
Kate Barron not only brings more than 25 years of personal experience to the Lowcountry, but a commitment that started in her teens and has grown stronger ever since.
"My passion for serving seniors began with a part-time job in high school as a concierge for an assisted living facility," said Barron, originally from Indiana, who founded Barron Care Management in Charleston County in 2017. "Since then, serving seniors is something I have loved doing every day."
Run solely by Barron and her husband Dan, Barron Care Management currently serves more than 30 seniors on IOP, Mount Pleasant, Sullivan's Island and Daniel Island.
And it is all due to Barron's vision and passion – which going forward is to "continue reaching as many seniors as possible."
"For me, it's all about seeing a positive improvement in a senior's life," she said. "They each have interesting life stories to share, and it's truly my privilege to serve them."
---
Pet of the Month: Rita, the Golden Retriever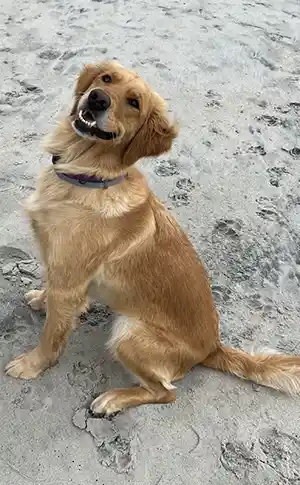 Rita is a smart, social and athletic 3-year-old golden retriever. Her owners, Benita and Dave Rubado, had three golden retrievers before Rita, but she's the first they acquired as a puppy.
The Rubados decided to get a puppy about a year after their previous golden, Manny, went to doggie heaven. Having always had a dog at home, they were ready to try to fill the void Manny left behind.
While attending a dog event called Woofstock in upstate New York, a man walked by with a beautiful golden retriever. The couple was attracted to the dog's deep red color, a color variation that is not very common. They learned about the dog's breeder and reached out. The breeder informed them that a litter was serendipitously coming soon. Due to the distance, the Rubados selected their puppy via photograph. They took one look at the pup that would become Rita and knew she was the one.
The Rubados weren't sure what to expect of their first puppy. Thankfully, Rita fell into place right away. She potty trained and learned puppy manners in no time.
Rita loves other dogs. Her family jokes that she has more friends on the Isle of Palms than they do. Her favorite pastimes include chasing a ball on the beach and swimming.
"Someone once told us that golden retrievers are angels with fur and, in my experience, that's spot on," said Benita. "All of our kids are grown so these days it's all about Rita."
By Isabel Alvarez Arata