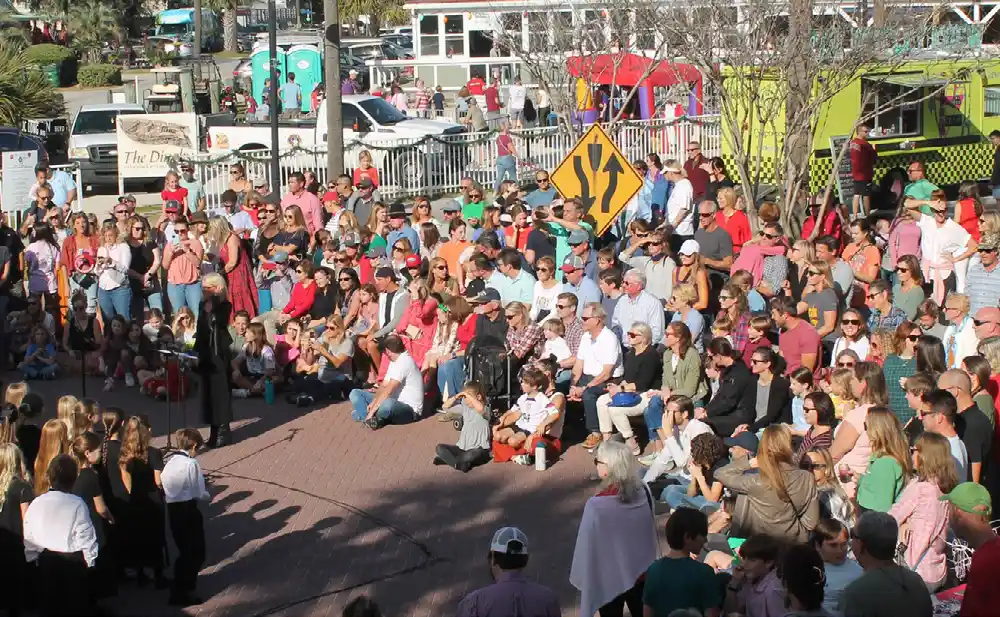 It was a busy October at the Isle of Palms Recreation Center as they hosted a number of events to kick off fall on the island. Starting with the National Night Out on Oct. 3, an event designed to foster community between neighbors and law enforcement that included static displays of emergency vehicles, prizes, free food and a blood drive provided by the Blood Connection.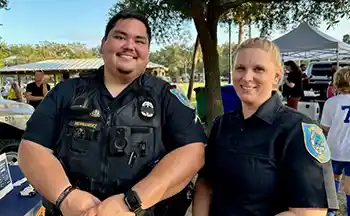 The Community Wellness Fair on Oct. 6 featured free cholesterol screenings, vaccines and blood tests.
Over 20 local health care professionals and health related vendors were on hand to answer questions from the community and share their knowledge of area services and resources.
Runners and walkers alike sprinted to attend the 31st annual Isle of Palms Connector Run and Walk for the Child held on Oct. 7, a charity race organized by the Isle of Palms Exchange Club in partnership with the City of Isle of Palms and the Town of Mount Pleasant, which raised more than $100,000 in funds to distribute among local nonprofits that work on child abuse prevention and awareness.
Additionally, the final installment of the 2023 Isle of Palms Farmers Market took place at the Recreation Center Oct. 19, offering fresh produce, food vendors and live music. Ghostly Tide Tales on Oct. 20 brought a little spooky entertainment to front beach, while the Recreation Center-hosted Halloween Golf Cart Parade and Carnival on Oct. 27 showcased a drive through haunted house, and furnished some festive fun with inflatables, food vendors and trick or treat bags for the kids, in addition to the eponymous golf cart parade.
NOTABLE EVENTS IN NOVEMBER
Some highlights to look forward to in November will include the Serenity Sea Stroll on Thursday, Nov. 9 at 7:30 a.m., during which the Recreation Center will be teaming up with local adventure and nature guide outfitters Coastal Expeditions for an educational beach walk and learn. Meet up at 25th Avenue beach access. Additionally, it is time to lace up those sneakers and hit the courts as the rec center will be holding youth basketball registration for co-ed ages 5-14.
And it is never too early to look ahead and plan for Christmas events. On Saturday, Dec. 2, from 2-7 p.m. the Holiday Street Festival takes over front beach with arts and crafters, food vendors, children's activities and live entertainment. The tree lighting takes place at 5:30 p.m. Santa Clause himself will be on site to greet the kids so don't forget to bring a wish list—if you've been nice and not naughty this year of course.
For more information on IOP rec center events, activities and program and class offerings, visit iop.net/recreation.
By Colin McCandless