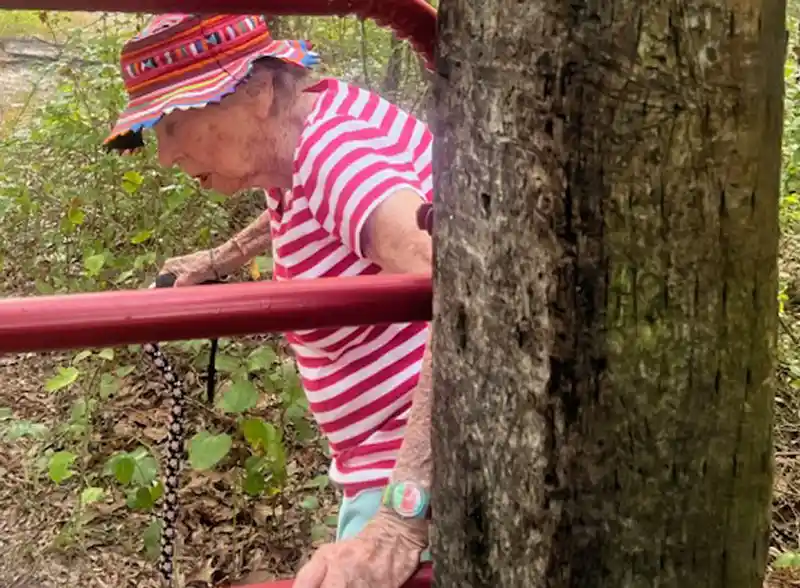 Ms. Kathryn Magruder, a beloved Isle of Palms resident lovingly known as "Mama," recently celebrated her 104th birthday in style.
Born on Sept. 26, 1919, in North Carolina, Magruder moved to the Isle of Palms when she was 96 to be closer to her daughter and has enjoyed island living to the fullest over the last eight years. A mother of three and supportive wife to an army psychologist, she attended college at an all-girls school in Greensboro before traveling the world.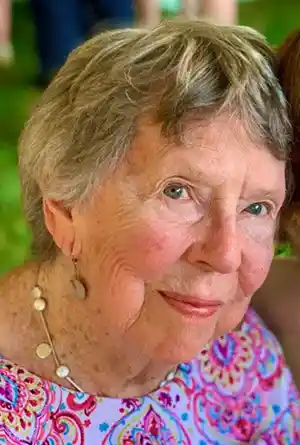 The theme of her recent birthday celebration was "104 and going for more," encapsulating Magruder's vibrant spirit and zest for life. She is regularly seen on the island dancing the night away at The Dinghy and The Windjammer, and also enjoys frequenting The Refuge and Long Island Cafe for a good meal. Her favorite food is salty country ham, and she is known to enjoy the 6 p.m. hour with a little bourbon and wine. Don't let these indulgences fool you – she stays active, working with a personal trainer twice a week and playing Bridge with her daughter Kathy on her rest days.
Magruder's caregiver, Warren, throws a big birthday party for her each year, and loves spending time with her around town. "She doesn't like hanging with old people," he laughed. "Me and her hang out and go bar hopping together. We get up on Sunday morning and go to church. She only goes if she gets a Bloody Mary afterwards."
Magruder has been known to grab the microphone on a busy night at the bar, and still loves a man in uniform.
Whether she's grooving to a Bob Marley song or fishing by the beach near 42nd Avenue, Magruder is truly living life to the fullest.
"She doesn't let anything bother her," Warren said, fondly. "I call her Missy and she calls me Mister. I say, 'You think you know everything in the whole world,' and she tells me, 'I've been here long enough.'"
By Heather Rose Artushin