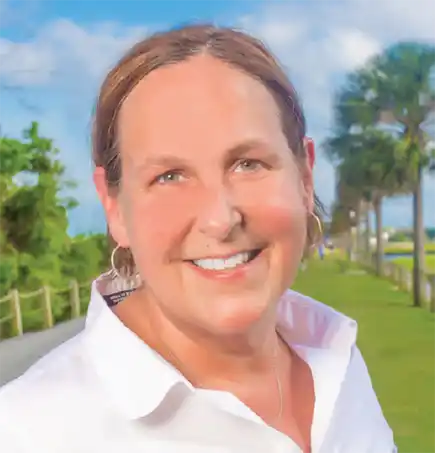 In 2008, Andrea Rogers made her first sale as a realtor in the Charleston area. The achievement brought mixed feelings, though, because although the sale was for $388,000 (a happy moment, to be sure), it turned out to be her only sale for the entire year.
But that sale, more than any other in her career, not only helped Rogers reach a personal milestone, but also forged her entire approach to real estate: focus on top-notch customer service, trust your instincts and "serve, don't sell."
"Having clients who trust you to take care of them is, for me, the most important part of what I do," said Rogers, managing broker with AgentOwned Realty Co. in Mount Pleasant. "And when you talk about the realtor/client relationship, you're talking almost completely about trust."
Rogers said the kind of trust she strives for is due to an intrinsic desire to see everyone associated with her as happy and satisfied as she can make them.
"Agents like me exist because most people do not fully trust themselves," Rogers said. "They don't trust their knowledge of markets, trends, locations, houses, their abilities to be restrained during tough negotiations and to let neither fear nor greed get in the way of achieving their goals."
Rogers added that all these elements are essential when making the "single largest purchase" that most people make in their lives.
"I give my clients who are selling a $200,000 fixer-upper every bit of what I give people who are buying an oceanfront luxury home on Isle of Palms," Rogers said. "It's just my nature."
Since that single first sale in 2008, that nature has paid off in some pretty impressive ways.
For example, in 2022, she sold 41.5 units with a total sales volume of just over $42 million.
Since 2012, she has been recognized as a Realtor of Distinction – the top 10% of producers within Charleston Trident Association of Realtors; the Platinum Circle – the top 2% of producers since 2019; and the East Cooper Top Producer since 2014.
Rogers has been the managing broker of the AgentOwned Isle of Palms office since 2013.
"Including me, we have 42 agents in the IOP office," Rogers said. "And our specialties—whether residential, commercial, industrial, raw land or special use—vary from agent to agent."
But the one constant among all of Rogers' agents: trust. Once an agent starts there and stays there, everything else is a matter of interest, textbooks and paperwork.
"I honestly do not believe the importance of the client-broker relationship has changed over time," Rogers said. "Agents need home buyers and sellers and vice-versa."
Rogers added that this client-agent relationship is more vital now than ever because the indispensable trust factor, which might have been taken for granted in the past, isn't as easily earned now.
"Changes in real estate markets are as constant as the need for buyer/seller representation," Rogers said. "Good agents track market changes on both micro and macro scales and adjust their advice accordingly. The icing on the cake is when friends are made in the process."
BY L. C. LEACH III