Pass our digital GREEN edition on to a friend.
Summer/Fall 2017 – Click Me!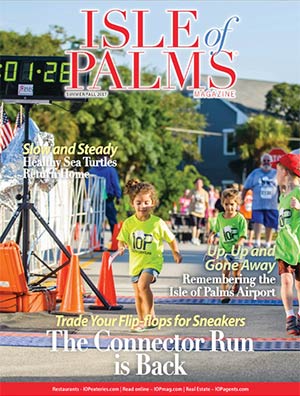 Isle of Palms Magazine
WHAT'S INSIDE
Features:
– Water World: The IOP Marina
– The IOP Bridge Run Design
– Running Down a Dream in 2017
– A Family Tradition on IOP with Joe Riley
– Sea Turtles Return Home
– Meet IOP Public Works Director Donnie Pitts
– and More.
Previous Editions
Spring 2016