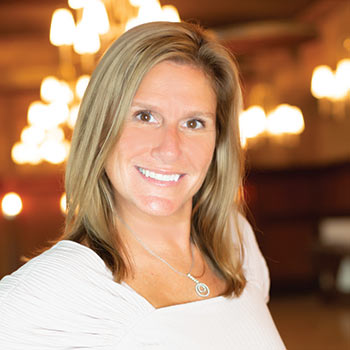 Patti Blackstock is a lot of things: a mother, a former Division 1 college basketball player, a wife and a Realtor. Because of the many hats she wears, she brings an innovation and life experience to her job that sets her apart from others. She prides herself in thinking outside the box and developing unique plans to get homes sold—especially those fixer-uppers!
Blackstock has been a licensed Realtor in Charleston since 2015, but her experience dates back much further. Her husband is the owner of Lowcountry Contractors, based in Isle of Palms. The company serves the tri-county area in home building and remodels. Blackstock became actively involved in real estate in 2002.
"I am extremely proud of the relationships that have been created through my real estate business," she said. "In addition to the pleasure of working with repeat clients, lifelong friendships have been established that I will cherish forever."
Together with Lowcountry Contractors, Blackstock has created the Fix-n-List program for potential sellers. This is one of the innovations her experience and outside-the-box thinking have created. Using combined experience in knowing both what buyers want and what makes sense in the home and market, Blackstock and the team at Lowcountry Contractors create a plan of work to be done to the home prior to listing it. Lowcountry Contractors will do the work with no up-front cost to you; they get reimbursed at closing. This helps the client get top dollar while increasing curb appeal. Blackstock is always in-tune with the current market, and takes that into consideration when forming a sales plan, as well.
"The real estate market has been HOT for the last several years, which has been great for my sellers," she exclaimed. "This also has created an environment for buyers, which requires us to be much more strategic when finding the perfect home and securing it at the right price."
For people buying a home right now, Blackstock suggests, "First, work with a licensed Realtor. We have access to properties immediately when they hit the market. This is very important in a market where homes are going under contract sometimes within hours. Second, know exactly what you want. The days of 'window shopping' in real estate are a thing of the past for now. Do your research and define the parameters of your dream home. Consider location, lot size, bedrooms, baths, year built, garage size and any other features that are important to you. Conversely, make a list of features that you are willing to live without. Being prepared will better define your search and help us zero in on the perfect home for you."
For Blackstock, real estate remains as much a personal endeavor as a professional one.
"My husband and I have raised all four of our daughters in Mount Pleasant and love being part of the Charleston community," she said. "I love feeling connected to our hometown and have enjoyed meeting so many great people through real estate, church and coaching youth sports. #LOVEWHEREYOULIVE."
For more information, please visit PattiBlackstock.com, or call 843-725-8310.
By Leah Rhyne