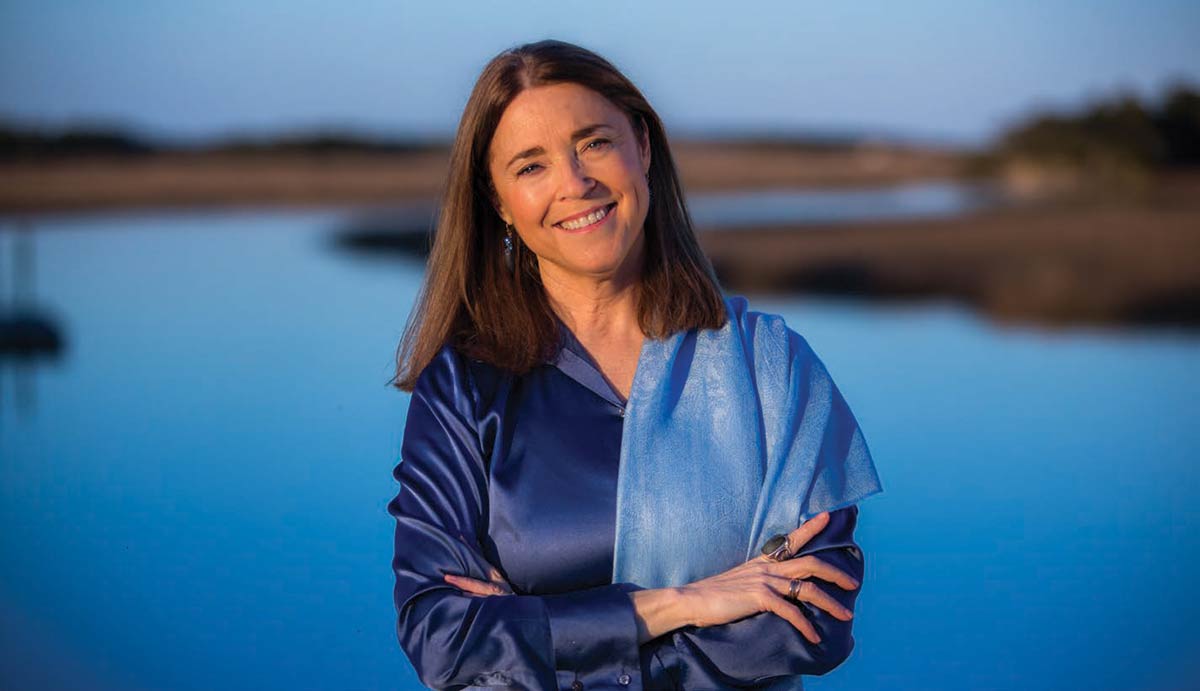 An award-winning author and well-known environmentalist, Mary Alice Monroe is one of Charleston's most celebrated romance writers, interweaving tales of love, landscape and marine animals into captivating novels.
"The Lowcountry is seductive. It lures you to secret natural places," stated Monroe. "It's full of surprises everywhere you turn – even in the city, history pervades. You can't help but fall in love … and fall in love with this place."
Which is why Charleston and the barrier island Isle of Palms play such a vital role in Monroe's work.
She wrote her first novel while on bed rest during her third pregnancy.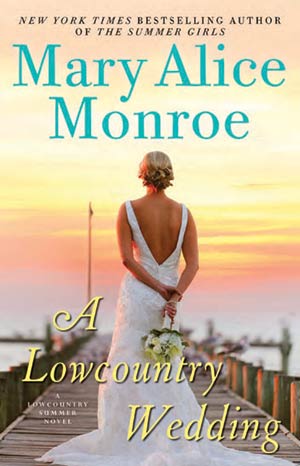 "My husband came to me with a pen and a legal pad, and he said, 'Mary Alice, for as long as I've known you, you've wanted to write a novel, but you didn't have the time. Now you have the time.'"
At this point in her life, Monroe and her husband were still living in Washington, D.C., so she became involved with an area group called Romance Writers of America, which helped guide her through the process of finding an agent and getting that first novel published. From then on, Monroe's work has delighted her readers, but she didn't begin writing her most popular stories until her family relocated to Charleston 20 years ago.
"Finally, I came home to Charleston," recalled Monroe. "I truly feel that I came home here."
For most her adult life, Monroe and her husband bounced around from place to place, spending some time in the Midwest, New Jersey and the D.C. area, but, when she arrived in Charleston, she was enthralled by the landscape and found a new love – sea turtles. As she spent more time volunteering with sea-turtle protection groups and gaining insight into the issues the species was – and is still – facing, she felt compelled to write a novel, which became the first in perhaps her most-beloved series, "The Beach House."
"I knew I'd written something very special, unlike anything I'd ever read or written before. It was my first book where I tried to bring awareness through the power of story," she said.
And her readers fell in love with everything about the novel, earning her a spot on the New York Times bestseller list for the first time.
Though "The Beach House" has grown into a series of five novels, Monroe has continued to work on other projects – some stand-alone novels as well as another series called the Lowcountry Summer Books. The fourth book in this series, "A Lowcountry Wedding," is the perfect romantic summer read, filled with charming characters and a captivating Charleston setting for a wedding.
"When I think of a Lowcountry wedding, it brings to my mind three things," explained Monroe. "The beach, a plantation house with ancient oaks and a creekside dock. No matter the location, I prefer outdoors and near the water. If I were to get married again to my husband, I'd want a seaside wedding at sunset so we can catch the dazzling colors of the sky."
Even after two decades here, Monroe continues to be entranced by the city's history, culture and landscape and the romance it invokes, offering her top choices for the best spots for a special date or even a proposal.
"I'd suggest Wild Dunes Resort because it has a lot of beautiful views and quiet spots, not to mention a wonderful restaurant," she said. "Another romantic spot is the Boathouse at Breach Inlet – stunning views and good food, too. But for proposals, my favorite spot is on the beach. My son actually proposed to his wife on the beach. Then, a newly engaged couple can go celebrate at one of the island restaurants with champagne and fresh local shrimp."
A talented writer and dedicated environmentalist, Monroe's work not only entertains us with stories of family and love but allows some introductory insight into issues working against the beautiful, natural landscape of the Lowcountry.
"First and foremost, I'm a novelist. I'm a storyteller," she insisted. "But people read my work because they know they're going to get something more at the end. It's a bonus, and that's all it's supposed to be. If you're interested, then you can learn more on your own."
Her passion and deep love for the Lowcountry landscape shines through her writing, intertwined with her lovable and relatable characters, but she also tries to extend her influence outside of her writing, sitting on the South Carolina Aquarium's board of directors and volunteering with a range of organizations.
This year, she also celebrates several major personal achievements: Her novel, "The Beach House," was turned into a Hallmark Hall of Fame movie starring Andie MacDowell, and she was inducted into the South Carolina Academy of Authors' Literary Hall of Fame.
"I've won a number of awards, but this one just took my breath away," reminisced Monroe.
Through her cherished work, she has expanded her own love for the Lowcountry to readers across the country.
By Samantha Connors