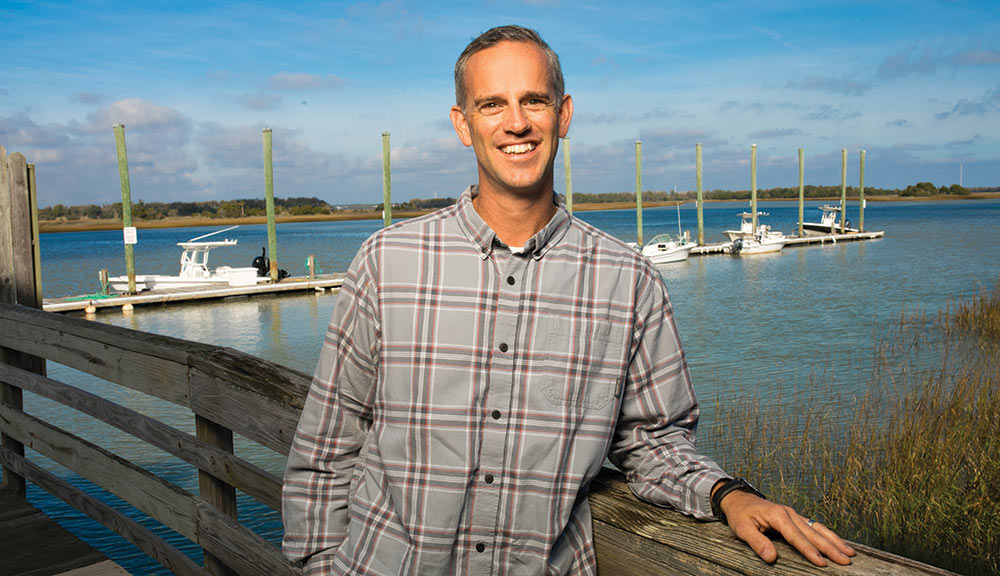 Ryan Buckhannon thinks there are several issues that need to be addressed by the Isle of Palms City Council, from coyotes, drainage and the future of the marina to traffic and parking. He insists, however, that the Council's most important task is to spend IOP's money wisely.
"We need to watch spending and send our tax dollars where they need to go instead of where they want to go. That's our biggest duty," said Buckhannon, who spent 16 years on the Council, took one term off, then was returned to office by IOP voters in the Nov. 21 runoff election.
An island resident for more than two decades, Buckhannon said he opposed plans to issue $5.5 million for improvements at IOP's marina. A referendum on the Nov. 7 ballot authorizing the city to borrow the money failed by a large margin.
"It's not the taxpayers' responsibility to foot the bill for that work," he said.
Buckhannon, 45, served on the Council from 2000 until 2016, when he temporarily retired from public service to help his sons, Ashton, Beck and Collin, get ready for college life. With the triplets studying at three separate institutions of higher learning – the College of Charleston, the University of South Carolina and The Citadel – he was ready to return to the Council.
"I truly enjoyed working for the citizens and setting and achieving goals," he commented. "I have a track record of really getting things done. I thoroughly enjoyed working with others to find solutions to our problems."
"I've always been a mediator," he added. "I'm able to work with other councilmen and find common ground."
Buckhannon's parents owned a beach house in IOP, so he has been a regular visitor to the island since the 1970s. He and his wife, Sonya, have been permanent residents of IOP for 22 years. Their business, Buckhannon Brothers Tile – named after the triplets – is located in Mount Pleasant.
Buckhannon said coyotes are among the problems he and the rest of the Council will have to deal with, probably sooner than later.
"It's a public safety issue," he pointed out. "It's gotten really bad in the last two years."
The former and future councilman suggested a change in the law that currently prohibits the city from hiring contractors or sending city employees onto private property to deal with the coyote problem. Another option, he said, would be to make coyote control part of the Police Department's responsibility.
Buckhannon said the city will continue to work on its drainage issues, adding that the key to solving IOP's parking problems is to encourage visitors to pay to park at Front Beach rather than in residential areas. He said charging for parking along Palm Boulevard, possibly as soon as during the upcoming summer months, might be an option, especially since technology now allows drivers to pay through smartphone apps.
According to Buckhannon, the neighborhoods are IOP's most alluring attribute.
"We really have something here. When folks visit, they can't believe that everyone knows their neighbors. The neighborhood environment is like nothing else – like nowhere else," he said. "It's a great place to be."
Is there a downside to living on one of coastal Carolina's most popular barrier islands? Buckhannon said he could cite tourism and traffic as an issue but pointed out that even those problems are seasonal.
"We don't want to tell people not to come over," he concluded.
Read About Jimmy Carroll