Carroll Really is the Mayor of IOP Now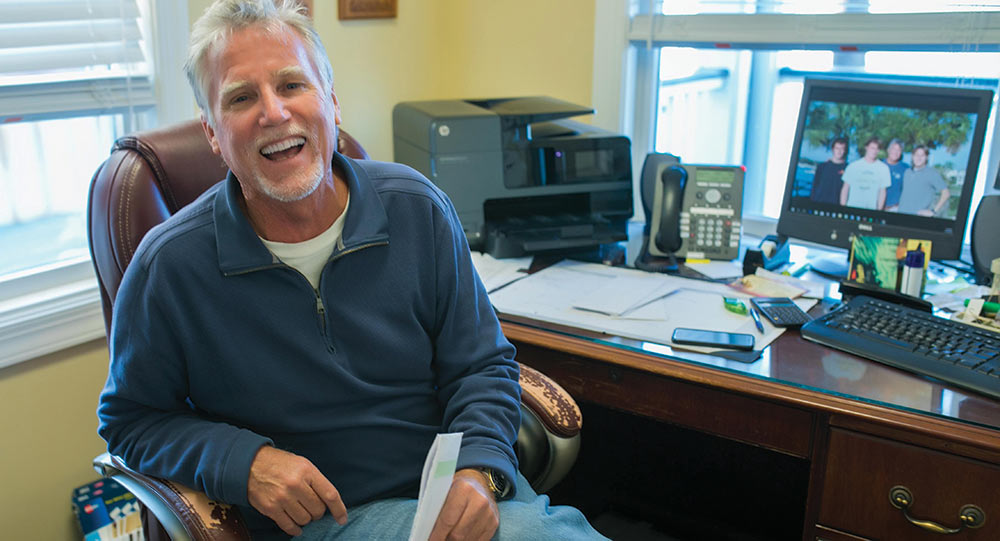 Jimmy Carroll has spent most of his life as an Isle of Palms resident, raising three sons on the island, coaching youth baseball, basketball and soccer teams and establishing a real estate business that survived recessions and depressions for the better part of four decades. Over the years, local residents have referred to him as "mayor," and he proudly calls himself "a walking, talking encyclopedia of Isle of Palms."
Now he actually is the mayor of Isle of Palms, after garnering nearly 60 percent of the vote in the Nov. 7 election, defeating incumbent Dick Cronin and, in the process, dooming plans to spend $5.5 million on improvements at the city marina.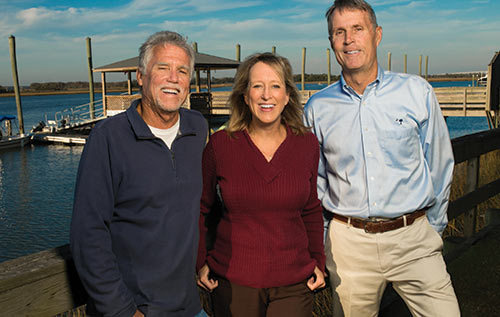 "What a cool feeling," said Carroll, who was born in Baltimore and was 4-and-a-half years old when his father, a Navy lifer, moved his family into a duplex on 22nd Avenue in 1959. "I'm fortunate. I am what I am because my parents chose this island."
Carroll, now 63, has lived in IOP since, except for the 13-year stretch he spent on Sullivan's Island.
Though he has been active in the community most of his life, Carroll didn't seek political office until he ran for a seat on the City Council in November 2011. He was reelected four years later and chose to seek the mayor's seat in 2017 because "residents felt like they weren't being heard."
And because he opposed the city's plans to sell $5.5 million in bonds to renovate a marina that has been leased to private companies until the year 2045. The referendum that also was on the ballot, asking voters to approve the bonds for the renovation plan, failed by a margin of better than 2 to 1.
"That was the whole election. If the referendum had passed, Dick Cronin would be mayor," Carroll said.
Based on the results of a previous referendum, the city of Isle of Palms issued $4.25 million in bonds to purchase 5.12 acres at the marina from the Finch family in 1999.
"The problem was four leases," Carroll said. "The city became a landlord in a commercial enterprise, and we didn't know what we were doing. We gave away the marina at the expense of the residents of Isle of Palms. Marina ownership doesn't make sense for the city."
"It's been so frustrating the past two years. We've been doing these pet projects when we have much more pressing needs," he added.
According to Carroll, those needs include the beach, draining issues, parking, coyotes and being prepared for the next major hurricane.
"It's not a question of if but of when," he said. "The city needs to be prepared for emergencies."
He pointed out that one of the first things he will do as mayor is set up a "charrette" board at a central location, possibly the IOP Recreation Center. Local residents will be encouraged to place colored circles on the board to rank the issues that are most important to them.
"This will guide our Council on what the residents of Isle of Palms feel is important," said Carroll. "I want to be the most accessible mayor this town has ever seen in the most transparent city around. I want more community involvement, and we can get there by listening to the people."
Carroll pointed out that even though the city is not going to borrow $5.5 million to renovate the marina, the city of Isle of Palms will continue to maintain the facility. For example, IOP will spend $800,000 this year to replace the marina's underground gas tanks.
"We're not going to spend $5.5 million to benefit the tenants," Carroll said. "But we're not going to let the marina fall apart. Every year, the town spends hundreds of thousands of dollars there. The marina is still a major asset for Isle of Palms."
Carroll, who started his real estate business with his mother, Kathy, in 1981 and sold it in 2015, believes in letting local residents make decisions about the future of their town. He pointed out that based on a successful referendum, the city paid $1,614,793 for a 5.5-acre parking lot on Front Beach and expanded the playground on 28th Avenue based on a vote of the people. By the same token, local residents voted down an effort to build a town swimming pool. And, of course, a successful referendum resulted in the city's original purchase of the marina.
Carroll has other plans to help the Council do a better job of serving the needs of the residents of Isle of Palms. For instance, he said he would take a close look at the professional resume of each member of the Council and customize committees to best take advantage of their individual skills and talents.
"Why put a Realtor on the Public Safety Committee when he should have been on the Real Property Committee?" he asked.
He also is thinking about establishing a commission to help determine the future of the marina.
Carroll has no idea what he will be paid to serve as mayor of the town he has called home for most of his life. He'll never see a paycheck, because he is donating his entire salary to East Cooper Habitat for Humanity, an organization he has supported for nearly two decades. He also has served as president of the Charleston Multiple Listing Service and the Charleston Trident Association of Realtors.
"It's not about the money. It's about giving back to the community," said Carroll. "I've always given back to my profession and to my community."
Carroll promised to serve for only four years as mayor of Isle of Palms. When his term is up, he plans to hit the open road and see what the United States of America looks like outside the friendly confines of a coastal town with fewer than 5,000 permanent residents.
"I'm going to get an RV and two motorcycles while my girlfriend and I are still young enough to enjoy this great country," he predicted.
Read About Randy Bell | Ryan Buckhannon | John Moye | Susan Hill Smith